Meet David A. Yam, M.D., FAANS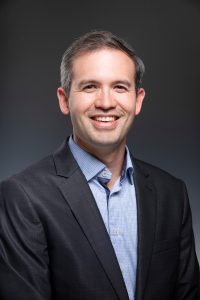 David A. Yam, M.D., FAANS
Welcome to my practice in the Pacific Northwest. My goal is to help you through tough times with or without surgery and to utilize the latest techniques in spine care to do so.
My Background and Approach
In 2010, the Pacific Northwest called to me as a place to start my career. At the University of Tennessee College of Medicine, I finished first in my class and got to learn from some of the brightest and the best minimally invasive and open spinal surgeons in the world.  This training allowed me to bring the newest technologies and most modern techniques to this region, and I have distinguished myself in providing high quality patient care for over a decade. I love the landscapes of this region, the lifestyle, the food, and the great people of this part of the world.  Quality spinal care for patients in the Northwest is extremely important to me because this is now my home.  My patients are my neighbors, my colleagues, and my friends.  Your neighbors, your colleagues, your family, and your friends.  I have to provide the best care I can everyday because we are all connected.  
I was born in raised in Knoxville, Tennessee. My mother was a physical therapist, and my early days at rehab centers alongside her inspired me to become a physician. I learned early on about caring for people from her and the value of non-operative care for spinal diseases.  My father was an engineer, and he inspired me to solve problems in new ways.  I am an Eagle Scout and have always enjoyed nature and doing what's right.
I have practiced at a few locations in the region but Modern Spine is my latest endeavor. At Modern Spine, I have envisioned providing state-of-the-art techniques with first-in-class care.  This is possible because I want the best for my patients.  I perform almost exclusively minimally invasive spine surgeries, disc replacements, and tumor resections on patients in need across the Pacific Northwest and around the world.  I have helped develop some of the latest technologies in spine with the goal of making spine surgery less mysterious, less traumatizing, and more predictable; pushing for better results with less risk.
If you choose to visit, you will see that I don't rush patients; we talk one on one.  You will intrepret your own MRI's, CT's, and x-rays with me there to explain them.  You will see your options first hand with 3D models and in some cases computer aided planning used to map out the most complex operations.  You will help make one of the most important decisions of your life–whether I am the right surgeon for you and whether or not this is the right time to intervene.  I can promise to do my best and to deliver state of the art care.
As a person, I've had a herniated disc myself.  I know what nerve pain is.  I have experienced what you or a loved one is experiencing and hope that I can help ease your pain, restore your function, and get you out into the world again.  I go by David, not Dr. Yam, and I look forward to meeting you should you choose to visit.  
Thank you,
David A. Yam, M.D.

University of Tennessee, Knoxville
1997-2000 - B.S. Biochemistry, Cellular, and Molecular Biology
Graduated in 3 years, Summa Cum Laude

University of Tennessee Health Science Center
2000-2004 - Medical Doctorate
Top of the Class, Hand Scholar, AOA Member

University of Tennessee Health Science Center
Semmes Murphey Clinic
2004-2010 - Internship and Neurosurgery Residency in Neurological Surgery

Completed over 1,800 surgical cases
Certifications and Memberships